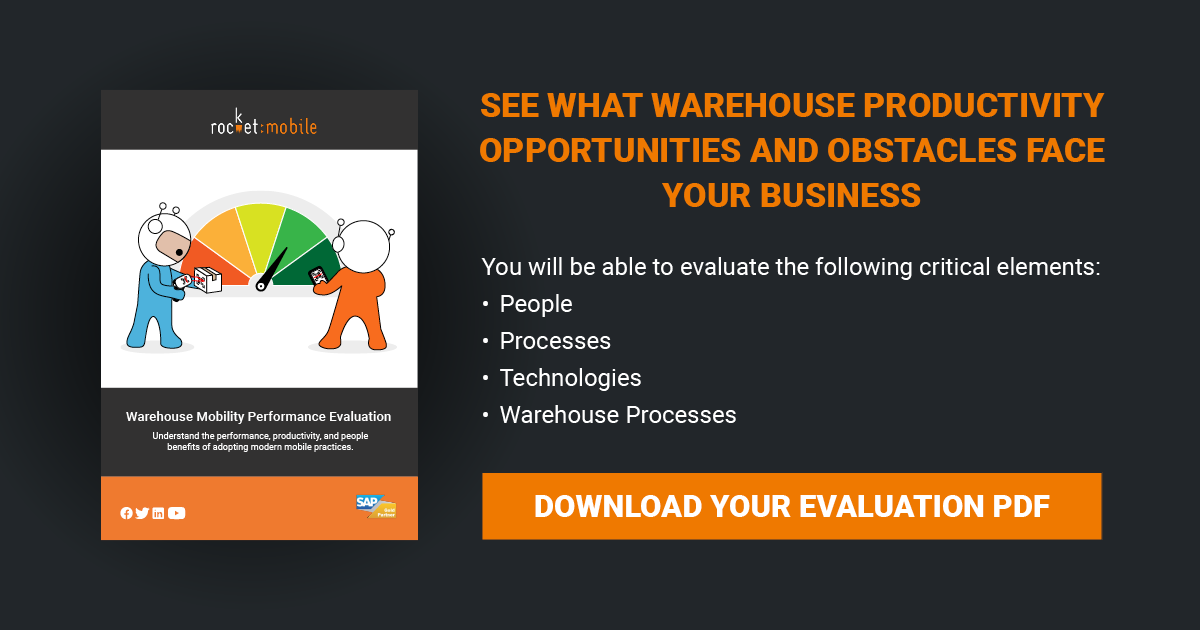 Are productivity opportunities lying dormant in your SAP-run warehouse?
We've mapped out 27 key questions that help you understand your current mobile user experience. Your score will provide crucial insight into the strengths and weaknesses of your existing operation and show you how to support your workforce to achieve increased levels of productivity, efficiency, and ultimately, profitability.
The evaluation will address these critical elements:
People
Processes
Technologies
Warehouse environment
Uncover missed opportunities to improve operations, attract and retain top-performing employees, and build flexible, agile processes that allow your operation to scale with demand.
Complete the form to gain access to your self-assessment checklist.