Download your copy of the comprehensive guide
Rocket have successfully helped businesses mobilise SAP to thousands of workers.
For many of our customers, deciding how to best provide SAP access to their mobile and operational workforce has been a confusing topic due to the many evolving SAP mobile and web technology options available. With this in mind, we have produced a guide to help businesses with this decision.
In this guide we:
Help you to make an informed start to your SAP UI (mobile and web) strategy.

Help you to make you aware of key SAP mobile and web technologies.
Provide recommendations and best practices for

five commonly occurring mobile and operational scenarios/use cases.

Ensure you avoid the pitfalls and unnecessary costs of mobile application platforms by demonstrating where they are not required and where they can add value.
Discover Rocket Mobile
Bringing the best of technical simplicity, improved usability and extended capability to SAP run businesses, Rocket Mobile significantly improves the ease of use and user experience of warehouse workers. It is designed to increase productivity, quality, accountability and supports a full range of activities and exceptions in a typical warehouse.
Rocket Mobile provides clean and intuitive screens with enhanced presentation of information, additional visual confirmations, improved navigation and access to supporting information like selection lists and images.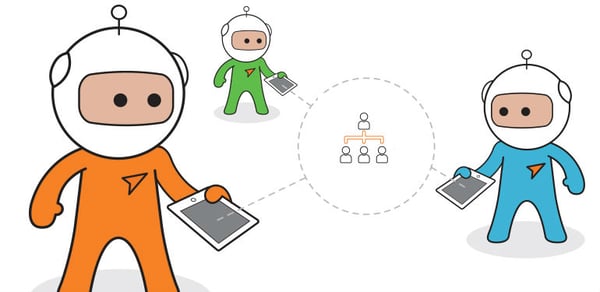 If you are considering any of these technologies we recommend this guide for you:
SAP ITS & ITS Mobile SAP RF Framework;
Rocket Mobile (SAP ITS + Enhanced HTML Generator & UI Framework)
Extended Warehouse Management (EWM) RF Framework;
Mobile Devices & Technologies (

Scanning,

Voice, RFID, Imaging);
SAP ITS Mobile;
SAP ABAP Dynpro;
SAP Fiori;
SAP Cloud Platform Mobile Services;
Native app/web app development (Including

SAP Gateway);

Third-party mobile platforms (e.g. KONY, Movilizer).
Simply complete the form to download our free guide to Mobilising Your Workforce with SAP today.