With increasingly complex challenges—including capacity constraints, demand variability and compliance requirements—propelled by an escalating number of distribution challenges driven by consumer demands, SAP Extended Warehouse Management (EWM) forms a vital part of SAP Supply Chain Management.
In our latest guide, we consider 11 common challenges facing industries with complex supply chains and discuss how SAP EWM facilitates efficient and flexible resource management, as well as advanced inventory accuracy—keeping everything running smoothly.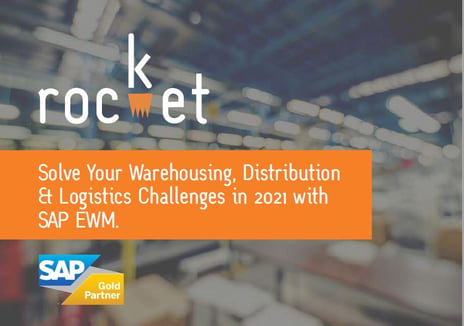 Download this in-depth analysis created by our SAP EWM and logistics experts and discover how to solve the following challenges:
Customer expectations
Inventory oversight and accuracy
Space utilisation and poor warehouse layout
Picking optimisation
Operational and KPI reporting
Integration with multiple non-SAP ERP systems
Manually driven quality assurance that are not linked to the main WMS
Redundant processes
Non-system planning of shipping and receiving time slots
Production processes are disconnected from the WMS system
Full track and trace process for batches was not implemented for all processes
Simply complete the form to access the free eBook.